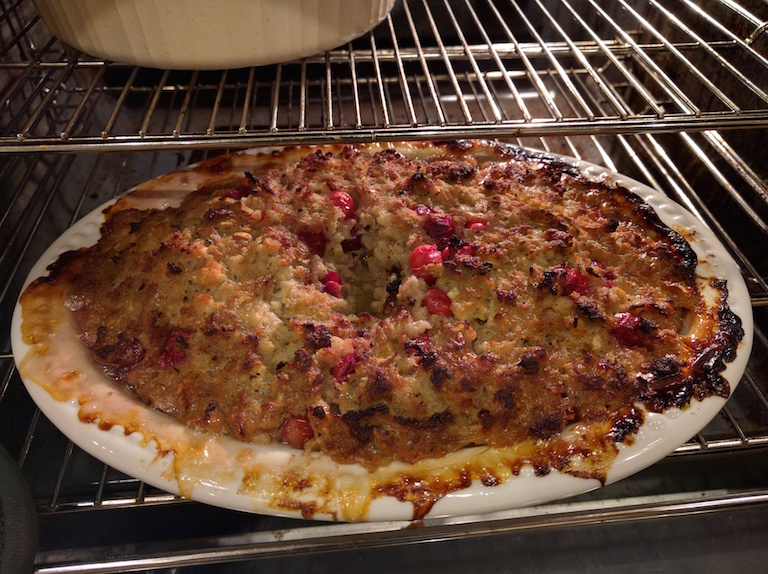 I am attaching a very special family recipe on behalf of my dearly loved and much missed Grandma Elisabeth. I will be making it myself in just a few days' time as it's a key part of the Harvey and Carter Christmas traditions! It's a lovely thought for us that it may become part of the Kearney-Heald Christmas as well :)
Grandma Widdows' Christmas Stuffing
A recipe that always gets repeat requests! Loved by the whole family and part of our Christmas traditions – we hope it will help to make your Christmases just as merry.
The cranberries can be substituted/mixed in with any preferred dried fruit. Chestnuts also go particularly well. Makes a large batch that can be re-heated and used for additional meals after Christmas day or in turkey sandwiches!
Ingredients
1 lb of good pork sausages
1 packet of dried stuffing mix (thyme or sage and onion) – or homemade!
4 ozs cranberries
½ a grated apple
1 level teaspoon of plain flour
2 tbsp olive oil
Salt and pepper to taste
Warmed cider
Method
Squeeze the sausage meat out of the skins and add in all the ingredients together.
Pour the warmed cider over the mixture to make a soft stuffing.
Set to one side (overnight if possible) to allow the mixture to swell, adding cider at intervals.
Bake in a moderate oven until the top is browned. Do not allow to dry out.